Back to: Precision Ballistics Home Page
P r e c i s i o n &nbsp B u l l e t &nbsp C a s t i n g &nbsp A l l o y &nbsp C a l c u l a t o r
Version 1.1
Use a balance beam scale to calculate the Specific Gravity of an alloy.
Calculate the Specific Gravity of a known casting alloy
Estimate the Brinell Hardness Number of Tin/Lead Alloys.
Calculate the pounds of alloy in a casting pot.
Use the Specific Gravity to calculate the percentage of Tin in a Tin/Lead alloy.

Use Specific Gravity values to calculate the weight of an alloy to add to make a new alloy.

Look up all formulas and algorighms of all functions used by the Alloy Calculator Module.

Create custom alloys and mix or blend alloys with calculated Specific Graity and estimated Brinell Hardness Number.
Calculate Cerrosafe expansion values using an algorithm that works.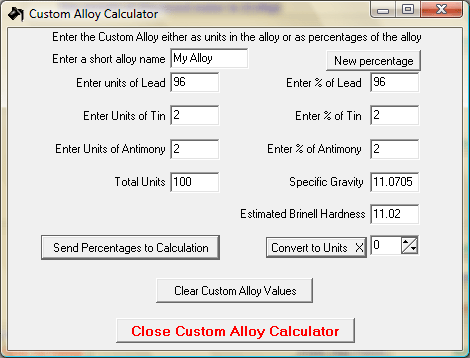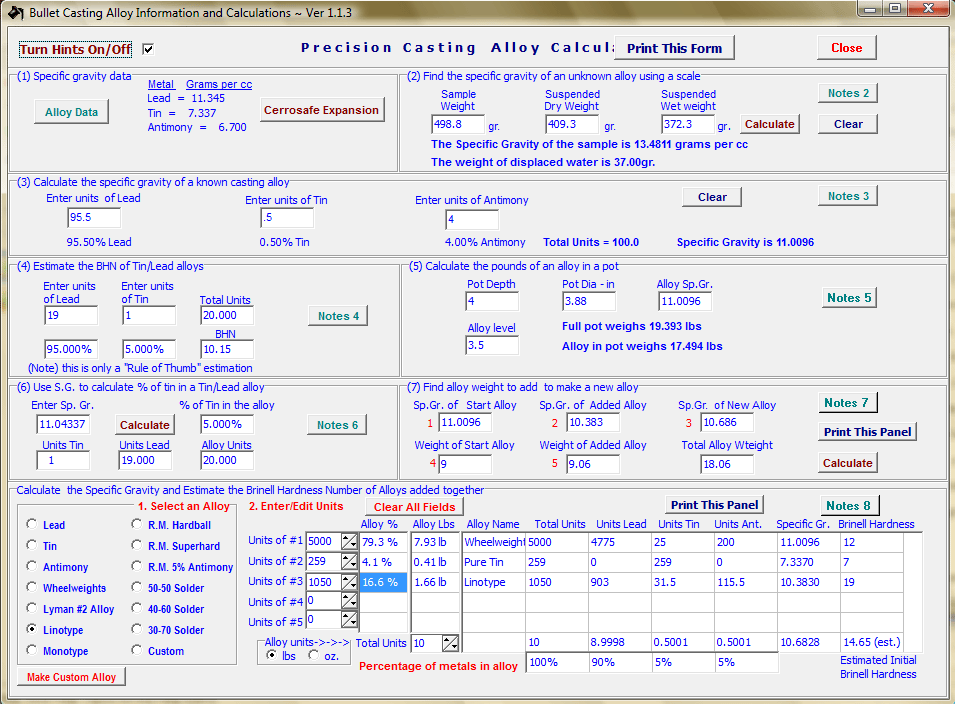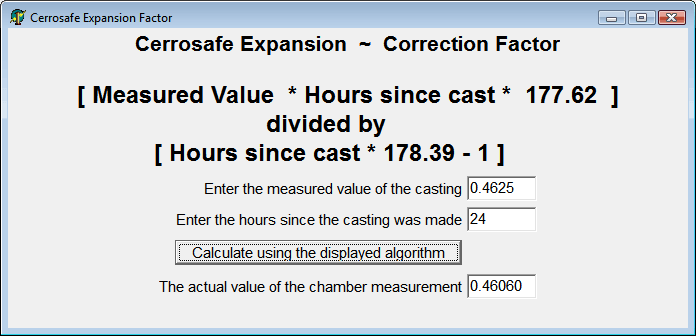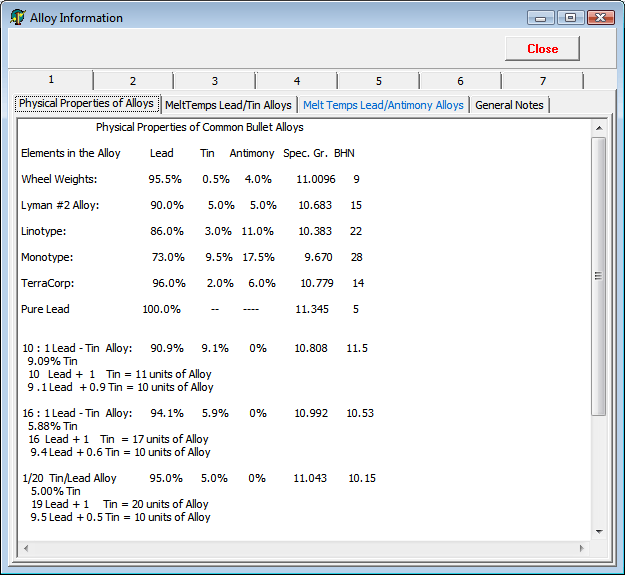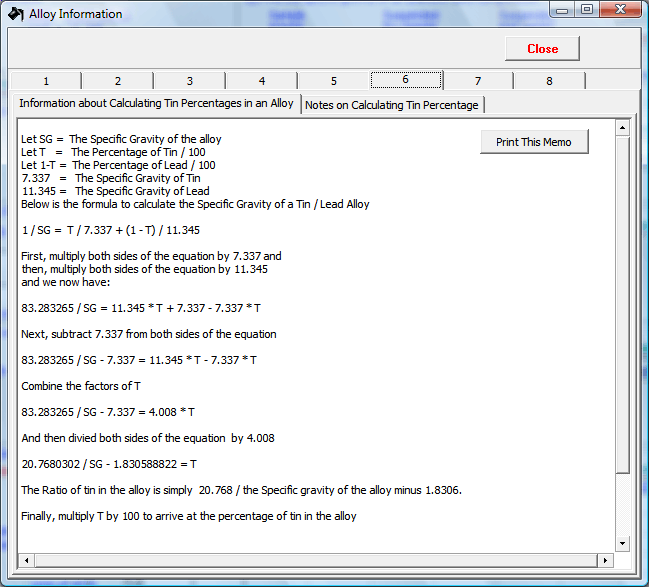 Mailing address:
25820 CoRd 26, Sebeka, MN 56477
Phone: (218) 472-3226
Electronic mail address: support@tmtpages.com

Back to: Precision Ballistics Home Page